Residential Interior Flower Mural
I think my latest mural is officially my favourite so far!

A friend of mine commissioned me to paint a huge wall visible from the front door, through the hall way, into her dining/kitchen area. She told me that she's been wanting me to paint a mural for her before she even bought her house so to do whatever I want. I thought I'd better get a basic concept from her first to be safe. So she told me that she loves art deco, flowers and colourful mexican stuff. With that I started brainstorming.
In the end I decided to do an art deco, geometric pattern in gold all over the wall and then I painted some huge flowers in fun mexican colours. It's completely transformed the whole look of the house! I've also become obsessed with golden geometric patterns. It's like the wall is always changing because as you walk around different parts of the goldern pattern shine and attract your eyes to another part of the flower painting.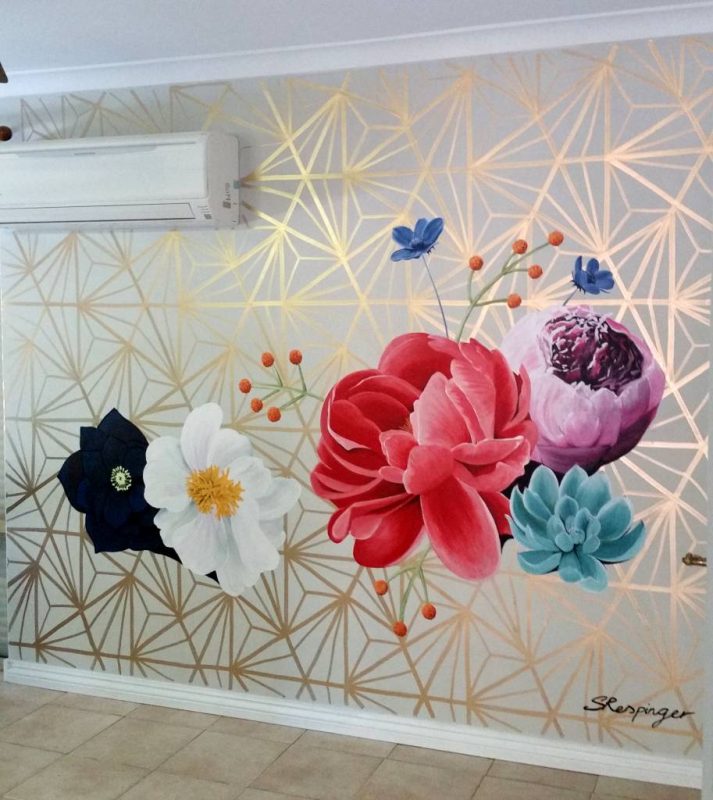 Comments