I always find it a little awkward talking about myself like this but here goes. I'm a Western Australian artist based in Perth. I studied art and design as well as fashion and textiles, and also worked as a hairdresser dabbling in couture hair for fashion shows. I draw inspiration from travel and popular culture, and also my mother, who was an interior designer and decorator. My experiences have opened my eyes to the close relationship between the arts and how they change together with the times.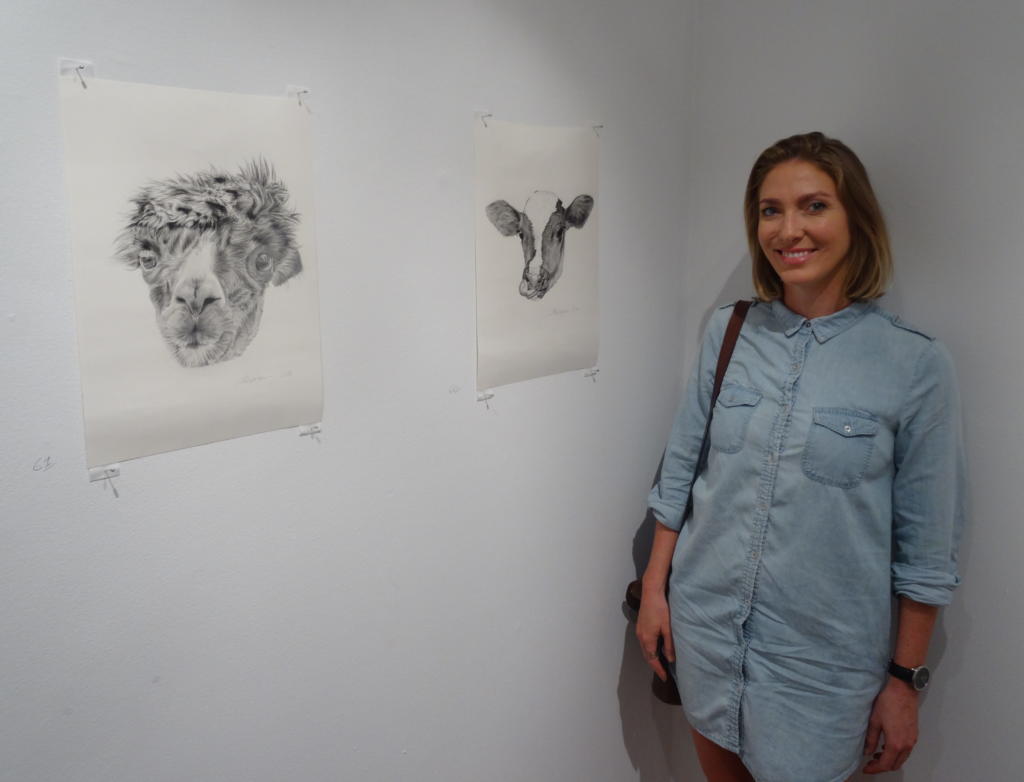 My art is all quite varied in content, although uniform in its vibrancy and lightheartedness. I love colour and to create uplifting images to lighten up a home and hopefully light up a life.
I like to keep a sense of humour in my art, as I have suffered personally with depression at different points in my life. I can't stand artwork that draws attention to the darkness in the world, and prefer work that brightens my day and helps me to stay positive and motivated. I love to paint with acrylics because of the vibrancy and depth that can be created. I also love capturing light and shadow with graphite in monotone drawings.
Lately I've been delving back into my drawing. I used to spend hours drawing anything and everything around me (there are a lot of drawings of my hands floating around somewhere). I forgot how much I love drawing for a while because I'd been so focused on working on my painting skills until a friend of mine suggested I enter A Dot On The Run art exhibition/competition. I got lost in detailed drawings and using techniques I hadn't used for so long and discovering new ones. One of the drawings I entered was the very popular Iris Apfel drawing that is now my biggest seller as a limited edition print.
As much as I love drawing in graphite and have now even started doing commissioned portraits I still love using colour so I've also started creating my Goddess series which uses a combination of bright coloured paints and drawing with a lot of inspiration from nature.
Around the Web
I appreciate it when people appreciate me, so I have put together a little summary of sites around the web that talk about me and my artwork. I have also added some links to my various social media profiles that I hope you will enjoy.
Social media profiles and stores selling my work online